shenhui get a big sucess in the 126th canton fair
Views:7 Author:Site Editor Publish Time: 2019-10-24 Origin:Site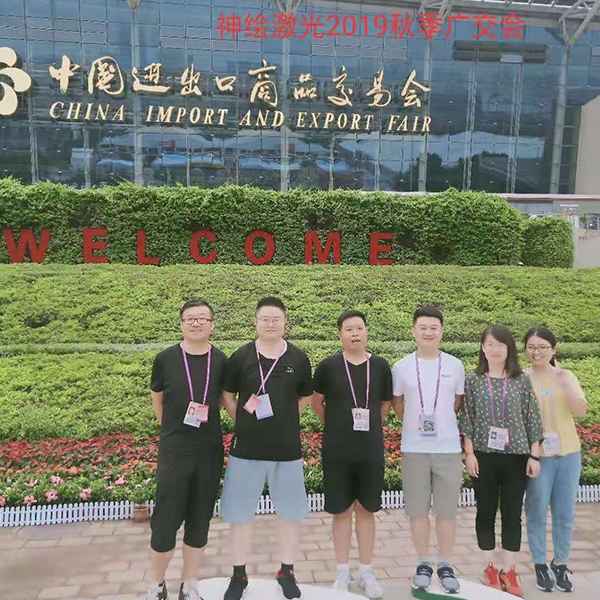 On October 19, 2019, Guangzhou's 126th Canton Fair was successfully concluded. Relying on the strong advantages of the Canton Fair, the Shenhua Laser has greatly improved in scale, exhibits and staffing. With its strong technical strength and brand influence, the five-day (15-19) exhibition attracted new and old customers at home and abroad to stop and watch.
The models that will be exhibited at this year's Canton Fair are cabinet type fiber marking machine, SH-G350 laser engraving machine, SH-G1390 laser cutting machine, welding machine and CNC machine.

In particular, our newly developed design model G1390, welding machine, the style is more novel, the work efficiency is high, and the participants have a strong interest and wide attention. Our staff has always communicated with the exhibitors with full enthusiasm and patience, and explained in detail the new products and boutiques.
The machine performs on-site operation to meet the customer's requirements for the sample, so that the customer has a certain understanding of the product, and expressed great interest in the various models of the Shenhua laser display, attracting many customers to watch, and in-depth consultation on each machine. Type features.
At the Canton Fair, Shenhui Laser once again demonstrated the company's strength to the world, allowing merchants from all over the world to further understand and recognize Shenhua Laser, and promoted our communication with customers. I hope that this opportunity can be used for depth Cooperation.