leaf carving machine
Views:0 Author:Site Editor Publish Time: 2021-07-26 Origin:Site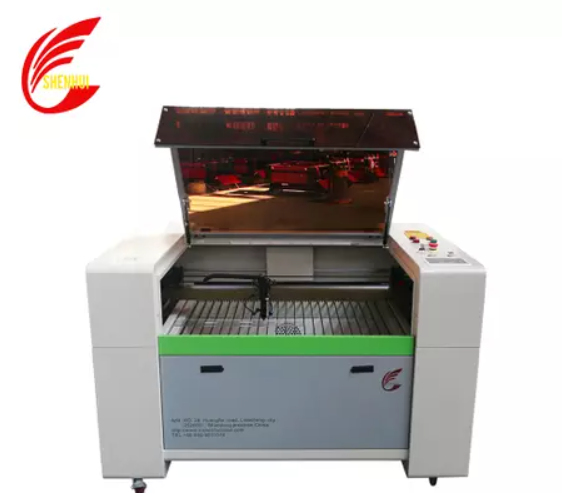 Recently, according to media reports, Chen Xuhui, director of the Information General Maker Discipline Center of Zhengzhou No. 47 Senior Middle School, guided the students to launch a unique laser leaf carving comprehensive practice class. Chen Xuhui first shared Ye Diao's works by the well-known artist Yu Guiming. Frames of exquisite and colorful patterns were carved on the leaves, and the square inches showed great beauty, which made the students admire from time to time!
Speaking of Ye Diao, Chen Xuhui said, "These various leaf shapes and intricate leaf veins are themselves masterpieces of natural art. In this lesson, we will use laser technology according to the shape, color, and vein trend of the leaves. When things are carved on fallen leaves, we can also become small leaf carvers."
Chen Xuhui sent the collected treasures to the students one by one: fire-like red leaves, waxy privet leaves, extensive white poplar leaves, delicate ginkgo leaves, and luxuriant phoenix leaves. He told everyone that the first step to do a good job of laser leaf carving is to use CoreIDRAWX7 software to make a model. You should design a suitable model on your computer according to the size, color, and texture of the leaves in your hand. Next, Chen Xuhui taught the students how to model on the computer, how to use the laser machine to engrave, the precautions in operation and so on.
The students can't wait to discuss eagerly in groups, some of them, some of them, and some of them are ready to show off their skills one by one. After a while, the exciting laser leaf carving works are coming out! Look, Zhu Bingchen and Zhang Haoxuan's team designed and carved the "ballet girl" dances gracefully and gracefully; Xu Haoyang and Xu Yuelin's flowers are bright and splendid; look, the emblem of Zhengzhou 47th Senior High School is magnificent and energetic. The parrots are lifelike and the magical geometric patterns are high-end atmosphere... The works of the students are vivid and flexible.
It is reported that Zhengzhou No. 47 Senior Middle School, under the guidance of President Ye Xiaoyao's strong culture, actively develops diversified comprehensive practical courses, guiding students to learn to share, respect and cooperate in practical learning, and cultivate their inquiry ability, innovative spirit and comprehensive practice. Ability, the laser leaf carving carried out by the International Department this time is one of the representative courses.